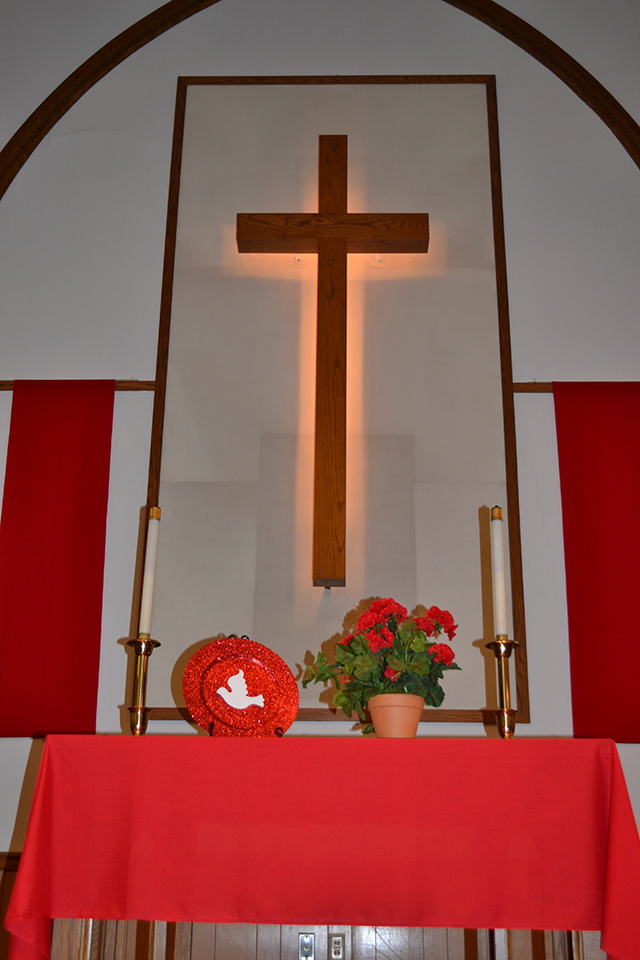 We are a medium-sized Protestant congregation that worships in a beautiful 150-year old building. Our Sunday morning worship focus is to reaffirm our relationship with God, reconnect with one another, and open ourselves to the leading of the Holy Spirit. The sermons are grounded in scripture and preached in a way that enables us to apply the Biblical message to our everyday lives.
The music is a blend of contemporary, upbeat worship choruses and traditional hymns. We have an adult choir, chime choir, and other special music throughout the year. The music is one aspect of worship that reminds us where our primary focus needs to be—on God, whose divine love, saving grace, and enduring faithfulness enable us fully embrace our desire to be disciples of Jesus Christ.
We welcome people of all ethnic, social, and cultural backgrounds.
We are handicapped accessible with an elevator that goes to every floor.
 

Sunday 9:45 am Blended Worship
Holy Communion
Adult Choir
Chime Choir
Special Music Groups throughout the year
Special Lenten Services
Christmas Eve Candlelight Worship